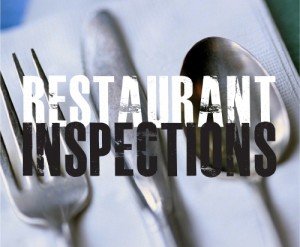 The Prince William Health District cited Gainesville restaurant China Jade for food storage and sanitary violations.
China Jade, located at 7519 Linton Hall Road, was inspected June 29 and One critical and four noncritical violations were reported.
Read the restaurant's Feb. 16, 2015 inspection report here.
According to the Health District report, the critical violations includes:
Critical (Corrected During Inspection): A food employee failed to wash his or her hands before engaging in food preparation, after touching bare human body parts, after coughing, sneezing, eating, after handling soiled utensils or after engaging in any activity which may have contaminated his/her hands.
Other non-critical violations included:
(Corrected During Inspection): Wiping cloths improperly stored between use.

(Corrected During Inspection): The nonfood contact surface of the walk-in cooler door and top of the dish machine has accumulations of grime and debris.

Wall of walk in cooler door structure is not maintained in good repair.

(Corrected During Inspection): Walls and ceiling structure in the walk-in cooler in need of cleaning.
Click here to search for detailed information about this restaurant.
"Restaurant inspections are normally scheduled for one to four inspections per year, depending on the complexity of the menu, how much food is made from raw products, and how much is made in advance rather than cooked-to-order," the agency states on their website.
When violations are observed during a routine inspection, they are detailed in a report and classified as either critical (posing a direct or immediate threat to consumers) or non-critical (a failure of cleaning or maintenance), the agency said.
These inspections are considered by the Health District as a snapshot of a specific day of operation.
According to the agency, "Ideally, an operation would have no critical violations, or none which are not corrected immediately and not repeated. In our experience, it is unrealistic to expect that a complex, full-service food operation can routinely avoid any violations."