(Family Features) Just as people prepare their homes, cars and families for extreme temperatures and weather events of winter, it's important to remember pets' needs this time of year. As cold weather sets in, consider these tips to prepare and ensure your pets are warm and happy throughout winter.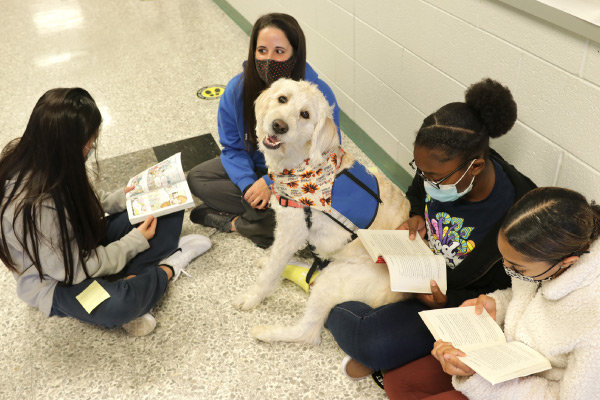 As a therapy dog from Heeling House, Oakley, a two-year-old labradoodle, gets excited for these visits because they usually mean a lot of brushing, petting, and loving from the students and staff.
(Family Features) As many pet parents return to the office in the new year, they are looking for ways to continue spending time with their furry friends during the workday. Consider these benefits of bringing pets to work, including boosting happiness and relieving stress.