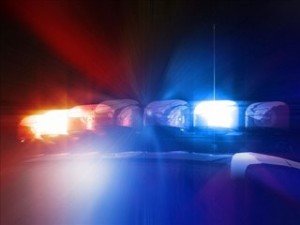 Prince William County Police investigators say that the 38-year-old Manassas man, who drove a 2003 Chevrolet 4500 truck, was not at fault in the death of a motorcyclist Tuesday morning in Nokesville.
The Prince William Police Department has identified Jason V. Banton, 36, of Warrenton as the motorcyclist who was killed in the Aden Road/Fleetwood Drive crash. Banton, who was operating a 2008 Buell XB12Xt motorcyle, was pronounced dead at the scene at 7:41 a.m. Tuesday. According to a police investigative team, the operator of a 2008 Buell XB12XT motorcycle was traveling southbound on Aden Road approaching the four-way stop intersection in the above area. "As the operator approached the intersection, the driver of a 2003 Chevrolet 4500 truck, who had previously stopped on Fleetwood Drive, was continuing through the intersection," said police spokesperson Officer Jonathan Perok. "At that point, the operator of the motorcycle attempted to stop; however, collided with the truck in the intersection." Investigators determined that the driver of the truck had the right-of-way in the intersection at the time of the collision. The operator of the motorcycle was pronounced dead at the scene. The other driver was not injured. Alcohol and drug use do not appear to be factors in this collision. No one is being charged in the death. This was the second major accident that occurred in the Nokesville area Tuesday morning. The other incident was
a hit & run
.
Read the original article here.